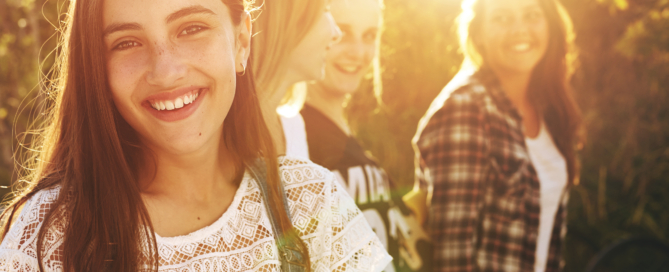 There are no shortcuts to recovery. Overcoming addiction means understanding why somebody abuses alcohol or drugs in the first place. A holistic approach with focus on the "Whole Person Recovery" including physical, mental, emotional, social and spiritual health with life style modification and new skill development is our goal. Our multi-dimensional approach to recovery ensures clients and families to effectively work through past conflicts that contribute to substance abuse and relapse. Our team understands addiction and we bring that knowledge to our work, combining it with cutting edge research,evidence based treatment models and family and community support.
Every person's needs are unique and so is our approach to the case. Our residential program's length of treatment is based on the individual needs of our clients. By creating a supportive, open and productive environment we work with one client to identify the factors contributing to their substance dependence and then map out a practical path to recovery. We do this in our 20-bed residential set up. In addition to this our center has an environment that promotes skill development, emotion management, relationship building and relapse prevention strategies.
Phase I
Identification
Intervention
Phase II
Induction 
Detoxification
Phase III
Rehabilitation and 
Recovery Maintenance
Restoration of Health
Health is wealth and once health is restored nearly every aspect of human life is recovered. A healthy body has healthy mind and a healthy life. NCN Social Welfare Society works for the "Total Health Restoration" and with a multi-dimentional approach.
Change in Belief and Self Concept
A healthy body has healthy mind and a healthy mind has clarity of thinking, which of course leads to development of new set of "Beliefs" and "Self Concepts". We help individual to re-build a mind with significant positive changes.
Modifying Personality Traits and Lifestyle
Once a mind is set to change the old beliefs, then it is on the status to modify the Personality Traits and Lifestyle of an Individual on positive side. Our society re-energizes an individual for a better life values through establishment of self confidence.
Behavioral Treatments
Cognitive-behavioral therapy
Motivational Enhancement Behavioral Therapy
Martial and Family Counseling
Brief Interventions
Also known as addiction counseling , behavioral treatments involve working with a professional to identify and help change the behaviors that leads to addiction and abuse. Behavioral treatments share certain features, which can include
Developing the skills needed to stop or reduce drinking or substance abuse.
Helping to build a strong social support system.
Working to set reachable goals.
Coping with or avoiding the triggers that might cause relapse.
Medications
Some medications are currently approved to help people stop or reduce their drinking and prevent relapse. These medications work by offsetting changes in the brain caused by alcoholism and drug abuse. They are used in combinations with other forms of treatment in the selected person.
Mutual – Support groups
Mutual Support groups like AA/NA and other 12 step programs provide peer support for quitting the drug use and drinking, combined with other treatments. Mutual support groups offers a valuable added layer of support for maintenence of soberity and recovery.
Dual Diagnosis Co-Morbid program
Drug and alcohol addiction often go hand in hand with mental health disorder. In order to effectively treat clients, both conditions are treated simultaneously. Each client is assessed during the admission process in order to identify any co-occurring disorders and to develop a treatment plan that will address both.
Family Education and Councelling
Most of the family members are also affected by addiction and its problem. And these problem undesirably becomes like a family disease. Family Counselling and Education is an integral part of treatment process. Their involvement and support is very important for recovery maintenence.
Recovering Community
Recovery not ends, just because treatment is successfully completed. Recovery is a lifelong process and relapse rate are high during this time. In order to prevent relapse, it is important for an individual to stay connected with the recovery community i.e. support group like AA and NA.
Other key supportive measures are
Identify risk of relapse.

Foster a sense of purpose in life.

Encourage interpersonal bonds and relationships.

Coming back to society and family.

Enrichment programs that help then in all areas of their life.